How to Find Your Style: 7 Outstanding Tips + Clothing Style Quiz
Finding your personal style is not as easy as it might seem at first. Getting to know yourself is an ongoing process that keeps evolving day by day, and it is one of the most crucial factors that impact your fashion choices.
Since fashion forms an integral part of a lady's everyday life, it is essential to stick with the wardrobe that matches your personality and style while boosting your confidence and the way you feel.
Developing a personal style takes time, but we are here to help you go through the process much more quickly. Take a look at the 7 essential steps to find your style and do a simple quiz to find out what trends suit your personality.
1. Use Your Own Closet as Inspiration
You may get the most creative and inspirational ideas from your closet. The items you already have speak a lot about your style preferences and can be an excellent starting point for a fashion-forward journey you're about to take.
Think about why you love your clothes and what is so special about them
. See what these items have in common and highlight the feature that might be critical for your style. For example, if your dresses are mostly black and simply designed, you may be fond of effortlessly chic looks created from versatile and eternally in-style pieces. And there is your hint for further investigation!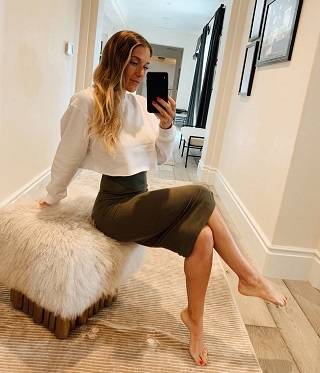 2. Create a Capsule Wardrobe
By creating a
capsule wardrobe
, you get the opportunity to get to know your style more profoundly. The capsule wardrobe concept includes a
collection of basics
you can mix and match in many different ways to create tons of outfits suitable for various occasions.
You can start with filling your closet with essentials, including a
little black dress
, simple
T-shirts
, a
faux leather jacket
, and other useful pieces that go with everything. When it comes to colors, try to stick with neutral and pastel tones since those are the most versatile options you have.
The most critical factor that distinguishes capsule wardrobe from other concepts is that
you should keep clothes that you like, fit you, and make you look great
. That said, don't hesitate to add patterns, prints, and vibrant colors if that's what defines your signature look.
3. Look for Fashion Inspiration
Almost every girl finds inspiration in fashion icons whose outfits never go out of style. If you don't have one, you can find it on social media, in fashion magazines, online stores, or family and friends whose style you find appealing.
You may find many tips and tricks regarding casual outfits consisting of
crop tops
and leggings and work-friendly
turtlenecks
and
blazers
. By observing the valuable ideas, you may get inspired to craft the best apparel that entirely suits your personality and fashion preferences.
Don't know where to look? Take a look at the best
fashion-related blogs
to nurture your style ideas:
4. Experiment with Different and Unique Styles
Unless you try, you'll never know what your cup of tea is, although you might be afraid of experimenting with styles and implementing something you have never tried before. Start with enhancing your capsule wardrobe with some unique pieces that show off your style and personality, and feel free to change your mind at any time. It is not okay to wear something in which you don't feel confident or comfy.
You can play with fashion by adding bold accessories and pops of color, print, and pattern. These details may freshen up your current style and inspire you to take your fashion choices to the next level.
5. Create Photo Albums or Fashion Bords
Once you visualize your ideas, you'll get a clearer image of how to find your personal style. Take screenshots of your favorite outfits, clothes, and techniques you see online or those you used to wear and liked the way they fit you. That way, you'll know what to look for when shopping or creating apparel for upcoming events.
Keep in mind that
individual styles may reflect your mood and vibe you're sending
. Consider these factors whenever you're unsure about what flair to embrace and think about how you want other people to see you. That way, you can get more valuable ideas that will help you find your personal style.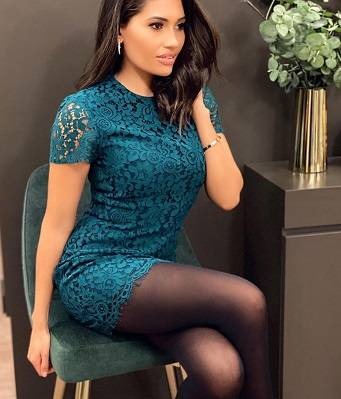 6. Stick with a Specific Palette
You cannot go wrong with sticking to your favorite color palette. Whether you like warm neutral tones, vibrant colors, or earthy hues, you can create a wardrobe that reflects your personality and style.

A perfect palette will make your closet easier to mix and match, allowing you to express yourself in the best possible way.
7. Clean Out Your Wardrobe
It may be challenging to get rid of the pieces you used to wear with pleasure, but that is the only way to understand what might not be a part of your personal style. Clean out all the unnecessary items and leave room for new, fresh garments to enhance your current style.
Get rid of anything you don't like, doesn't fit you anymore, or doesn't match your new look
. That way, you won't be tempted to mix and match styles that don't go together and thus lose the chance to seize a more fashion-forward flair.
Still Unsure How to Find Your Clothing Style? Take the Quiz to Find Out
We understand that you cannot find your style overnight and that it takes more than just identifying your favorite colors, designs, and fashion tendencies. It also requires a comprehensive observation of your personality.
Before you take the following,
what is my style quiz
,
brainstorm the words that describe your style and what is important to you when it comes to fashion
. Note them down on the paper before beginning the quiz and compare them to test results once you finish the quiz.
Start our personal style quiz to identify your flair:
Choose the keywords that describe your style the best:
A. Casual/Comfortable/Easy
B. Refined/Classic/Sophisticated
C. Unique/Unconventional/Spirited
D. Bold/Striking/Attention-Grabbing
E. Girly/Gentle/Pretty
F. Attractive/Sexy/Figure-Hugging
G. Trendy/Stylish/Contemporary


Which description defines you the most?
A. I like casual and comfy clothes in which I feel comfortable and relaxed.
B. I am an organized woman who prefers to invest in versatile, high-quality, and timeless pieces.
C. I find originality essential when it comes to style. I am spirited and self-expressed.
D. I like to stand out from the crowd, so I stick to statement items.
E. I love feminine details such as lace and frills, which help me enhance my gentle and sensitive side.
F. I prefer clothes that flatter my figure, and I often choose tops and dresses that highlight my body.
G. I follow fashion trends, and I like polished, fashion-forward clothes that compliment my refined style.


Which of the following styles you'd wear?

Results
Done? Let's see what your personal style is, based on the style test results:
A – Your style is natural and relaxed
Feeling comfortable in what you wear is the most important thing to you. You prefer simple lines and versatile designs that provide many outfits. When shopping, you choose easy and comfy pieces mostly made of denim, cotton, and lightweight knit fabrics. You love minimalistic fashion, which consists of basic and durable accessories and footwear made with comfort in mind.
B – Your style is classic and (a bit) traditional
Refined and classic clothing pieces make you feel comfortable and confident, which is why you invest in classic, high-quality items that reflect evergreen fashion trends. Your wardrobe is mostly formal, and all the things you mix and match look quite polished. You prefer neutral colors and subtle accessories that don't draw too much attention.
C – Your style is artistic and creative
You are an open-minded girl who's not afraid of experimenting with different colors and prints. You wear clothes that reflect your personality and put together unique, and eye-catching pieces in various materials, textures, colors, and styles. Your wardrobe is full of clothes purchased from different sources. Your style is characterized by bold jewelry, accessories, and footwear.
D – Your style is dramatic and edgy
You care more about trends than comfort. That said, your closet consists of an array of different styles and pieces that make a statement. You like striking appearances enhanced with bold lipsticks, sexy shoes, and attention-grabbing jewelry. You like accessories and garments with a metal finish and shiny details.
E – Your style is romantic and feminine
You have a soft and lovely appearance, and you usually wear dresses and skirts with flowing silhouettes and muted colors. You love feminine details such as lace, pleats, bows, ruffles, etc. You prefer floral prints and decorative elements that elevate the overall style. Accessories and shoes that you choose are minimalistic, delicate, and cute.
F – Your style is alluring and sexy
You are proud of your body, and you wear clothes to emphasize it. You love bodycon dresses in bold colors and prints, and you know how to pull off a plunging neckline and short hems. You love high heels and prominent accessories that help you make an entrance wherever you are.
G – Your style is modern and chic
You care about your look and put a lot of time and effort into choosing the most fashion-forward accessories, bags, shoes, and anything that goes into your wardrobe. You avoid bright colors and vibrant hues but tend to stick with
monochrome outfits
and timeless patterns, such as
houndstooth
, plaid, or stripes.