Top 4 Designer Face Masks: Stay Safe & Stylish in 2020
If someone said that we would be wearing a face mask throughout 2020, we wouldn't believe it. However, desperate times call for desperate measures. The coronavirus outbreak has made us more careful and responsible, not only for ourselves but also for the people around us.

It's recommended to wear masks in all the public places where social distancing is not as possible as it should be. That said, we may need to have them as we go to grocery stores, runs, walks, or practically anywhere else where we might be at risk of the virus. But since the cool masks have become fashion items, we can still look fabulous in them!

Ditch the surgical masks and leave them to healthcare practitioners and go for a fashionable face mask that will not only complete your style but also protect you from the potential influence of the virus. If you don't know where to look, let us present the four best designer face masks you'll love in 2020.
Designer Face Mask Models to Stay Protected
There have been a lot of rumors about whether cloth masks can protect us from viruses. Although they're not medical-grade, the truth is that they can reduce the spread of the virus and offer decent protection now that we need it the most.

Still, a reusable face mask must be kept clean and well-maintained to provide a significant level of protection. These masks come in different designs and colors, and we can say that they have become a fashion statement – even the most popular clothing brands have started making cool face masks that became popular shortly after their release.

If you're looking for the best designer fashion mask, stop at HeyYou Women's Fashion and take a closer look at our stylish models. Our double-layered face masks are 100% made from cotton, they're reusable, non-medical grade, and embroidered with a unique HeyYou logo detail that enhances the monochromatic design. Also, every mask has an elastic ear loop that provides seamless stretch and comfort, allowing you to breathe easily.

You can have the masks at a great price – $14 per piece – and you can wear them as much as you want. Just make sure you machine wash them on a delicate cycle to prevent potential damages.

Let's take a closer look to the four marvelous cloth face masks and see what's so special about them:
1. Blush Face Mask: Embrace the Summer Colors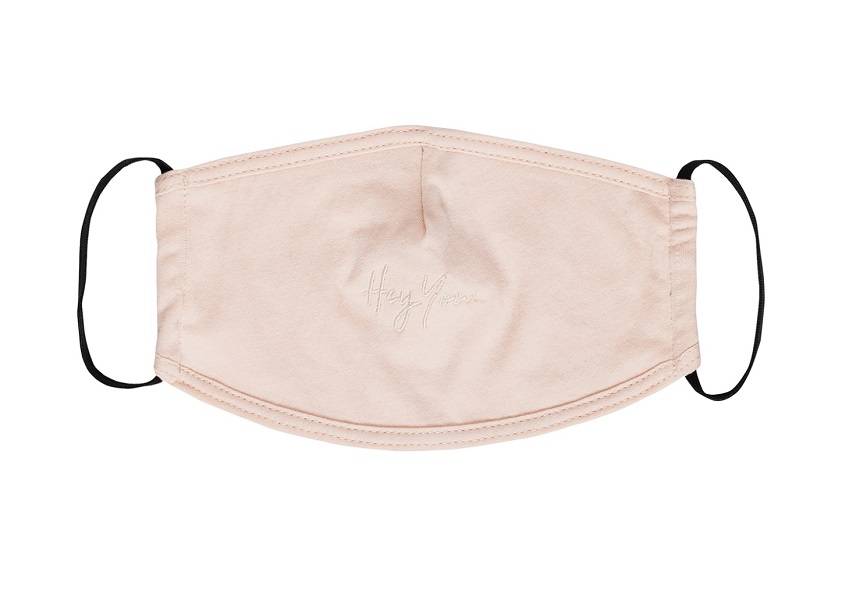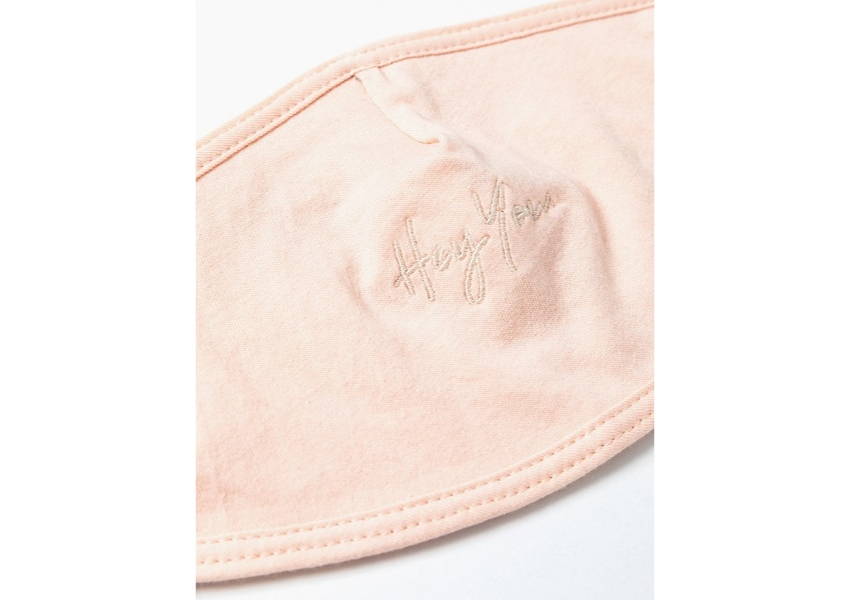 A
Blush Face Mask
from our collection is a 100% cotton reusable face mask that helps you stay protected while boosting your overall style. If you're a fan of light and soft colors, you'll love this particular piece convenient for going shopping, or even light running – pair it with your favorite sweatpants and seize the day.The blush color allows you to pair this cotton face mask with a
cute spring dress
and get additional protection from allergies, as well.
2. Ivory Face Mask: Classic and Minimalistic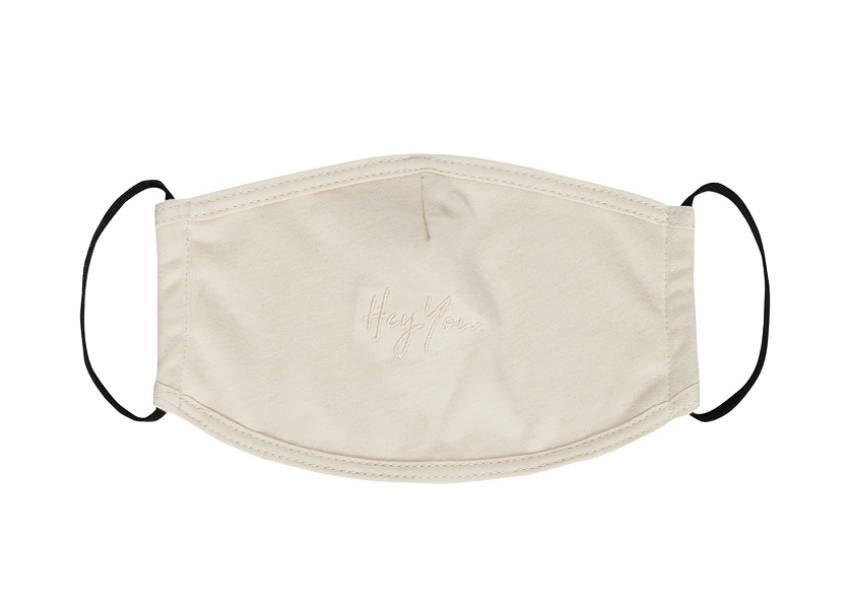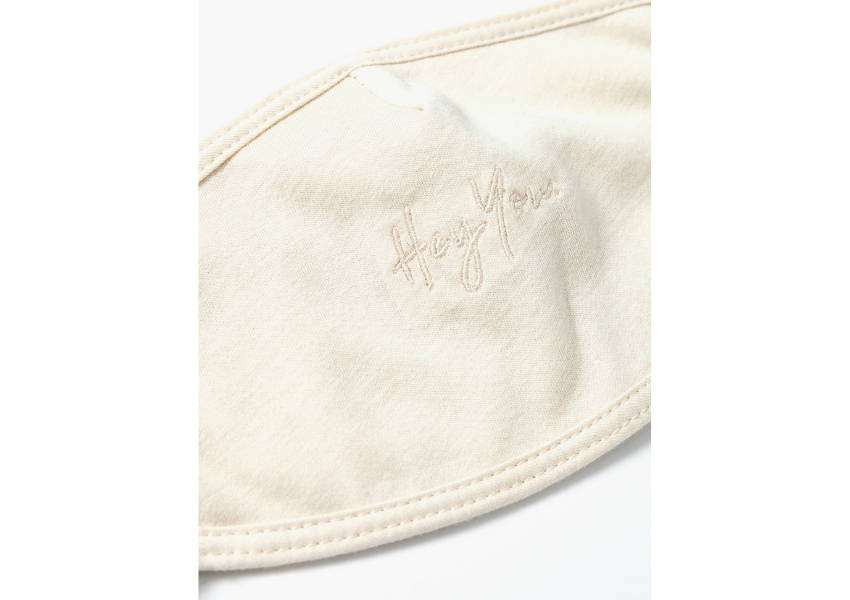 Ivory Face Mask
is a classic piece that will protect you from germs and other harmful particles associated with the virus. It's breathable and convenient for wearing it more than once.
Thanks to its versatile color, you can pair it with different outfits and even some more occasional dresses. Stay stylish and stay safe with this marvelous piece.
3. Chocolate Face Mask: For Bolder Ones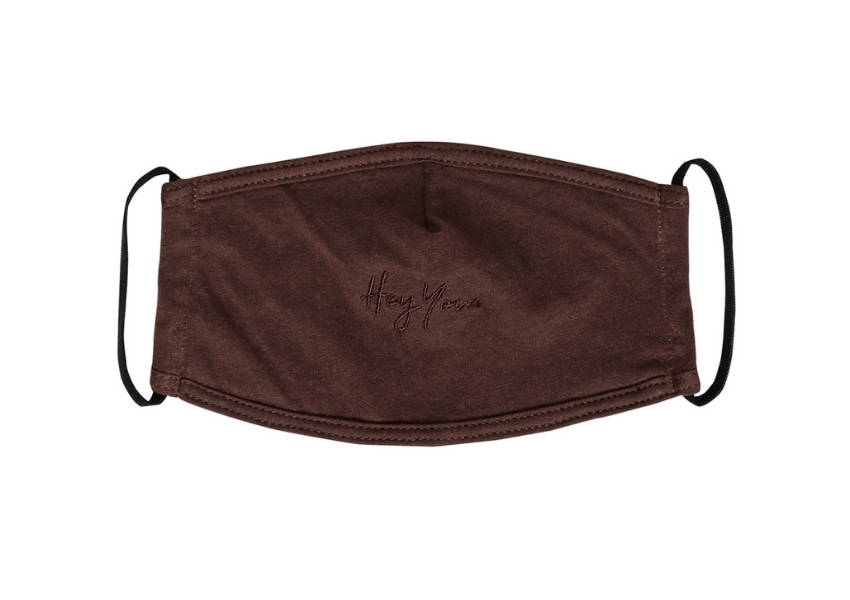 Apart from protecting your mouth and nose to the fullest, the
Chocolate Face Mask
boosts your self-esteem and helps you stay safe as you're exposed to potentially contagious groups.
This piece is quite suitable for those who prefer darker colors to brighter ones, and it's convenient for some more formal occasions, such as the office or face-to-face business meetings.
4. Taupe Face Mask: A Subtle Dose of Style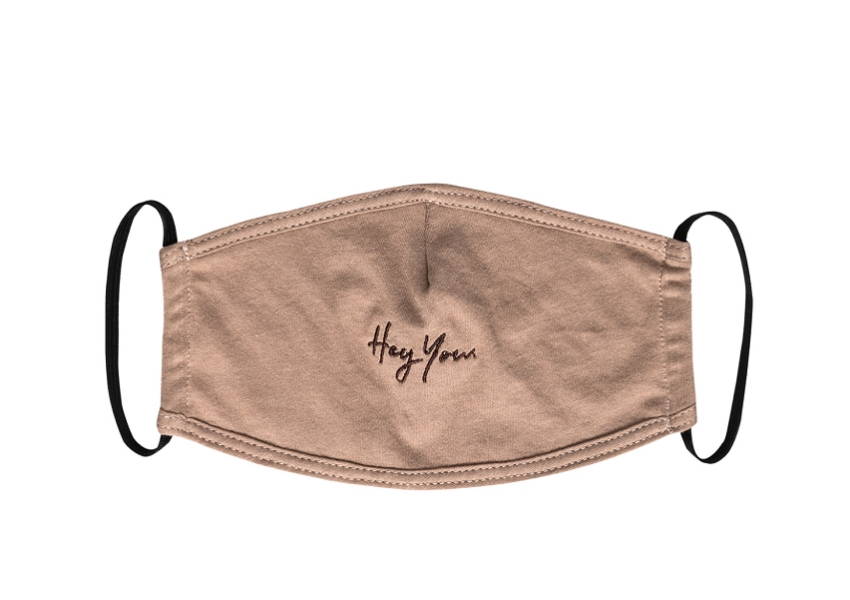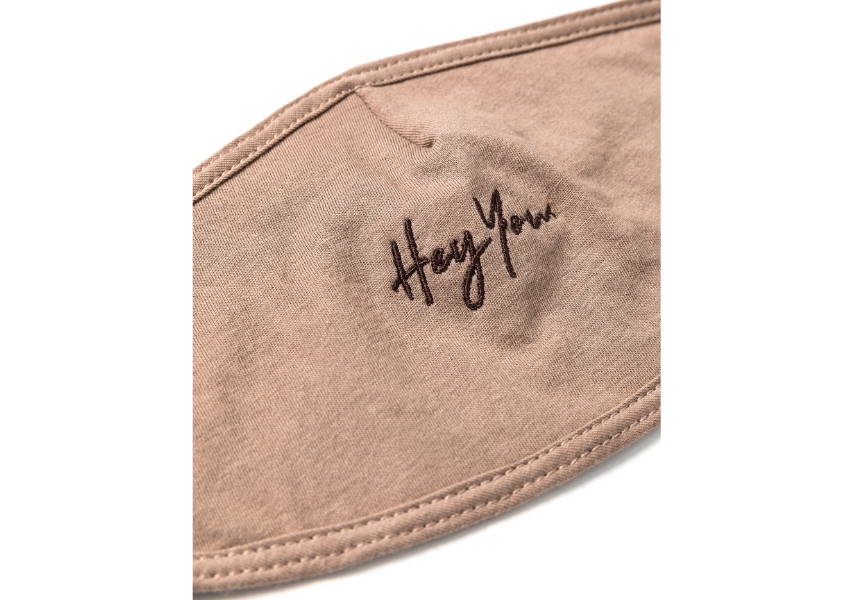 Reusable and made from high-quality cotton,
Taupe Face Mask
is a chic and breathable piece that delivers a significant dose of protection and overall trendiness. The logo is more visible here than on other models, and it's the right choice for those with particular attention to detail.
The taupe color is always-on-trend, and it will lift your mood as soon as you wear it.
Best Face Mask: Frequently Asked Questions
Since masks aren't something we used to wear frequently before the COVID-19 outbreak, you probably have many doubts regarding the topic. Let's take a look at the most commonly asked questions about this item:
1. How Effective are Face Masks Against Flu?
Face masks can significantly reduce the spread of the novel coronavirus and seasonal flu. According to the CDC (Centers for Disease Control and Prevention), wearing cloth masks that cover your nose and mouth in the community setting is a necessary measure that follows the guidelines provided by health organizations.

It's recommended that all the people wear masks as they leave their homes, especially those that show signs of any infection that could jeopardize the others. If you're not feeling well, but you need to be somewhere, wear the mask and protect the potential spread of your illness.
We have learned a lot about masks during the COVID-19 crisis, but the dilemma that remains unsolved is whether the masks expire. A surgical mask (the blue one with white borders) is created for one use only, which is why you should throw it as soon as you take it off.

As for the N95 respirators, they can be used for an extended period of time, as well as the cloth masks. They can be reused and worn multiple times, but it's essential to keep them well-maintained and clean so that they don't use their functionality.
3. How Often Should You Use Face Masks?
It's recommended to wear a face mask anytime you leave your home and go to public places where it's not possible to keep an adequate distance. You don't have to wear a mask while at home, a garden, or a place where you're alone.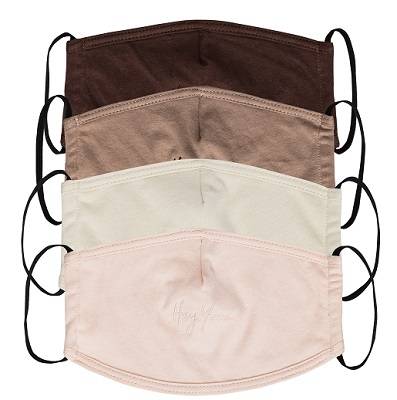 4. What Do Face Masks Do?
A medical face mask is generally convenient for preventing the spread of COVID-19, seasonal flu, and other droplet infections. Covers protect both you and the people you're surrounded by, but you shouldn't rely only on them. Adequate hand hygiene, respecting the recommended distance, and taking care of your equipment (regular disinfection) is also essential for preventing a further disease spread.
5. What are Good Face Masks?
Anything that covers your nose and mouth fully can be considered adequate protection. You can go for surgical masks, cloth masks, N95 respirator (although they're primarily made for healthcare workers), or bandana.
6. Where Do I Get Face Masks?
You can find face masks in many on-site and online stores. However, if you want to get the best face masks, we recommend taking a look at HeyYou Women's Fashion and choosing among the four stunning designs that help you stay safe and stylish as you leave your home. Don't bother to scroll back to the beginning but go directly to our
fashion face mask online store
.

6 Things to Know Before Buying a Stylish Face Mask
Stylish face masks are made from different materials, but you should know that not all of them can provide the same level of protection. Fabrics often have different-sized spacing between individual yarns, which causes larger or smaller holes – these holes may have quite a negative impact on the mask's effectiveness against coronavirus.

Let's take a look at the five things you should know before buying a cloth mask:
1. Multiple Layers Provide Better Protection Against the Virus
Multiple-layered masks are always a better solution than single-layered items since they increase the mask's overall effectiveness. Still, if you need an extra dose of filtration and breathability, you should go for double-layered masks since the multilayered ones are often a bit heavy.
2. Bandanas are not Always Welcome
Bandanas and masks made from pillowcases aren't the best protection from coronavirus. Namely, such fabrics are loosely woven, which is why they may allow aerosols to pass through – the best would be to avoid them even if they remind you of a half face mask, which is quite protective.
3. Knit Materials Do Not Provide Adequate Virus Protection
Masks made of T-shirts and knit materials aren't supposed to give the highest level of coronavirus protection. Knit materials can be quite uncomfortable since they deliver almost no breathability. Still, a T-shirt type mask might be functional for those who have difficulty breathing since it's much lighter than some other materials.

However, you should know that neither of these materials delivers enough protection.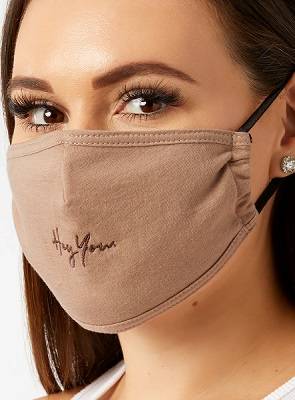 4. Extra Filters Increase a Safety Risk
Many masks come with additional filters that allow a more seamless airflow, but such pieces can bring potential safety risks. These filters often contain certain fibers that can be dangerous if inhaled, which is why you should avoid them at all costs.
5. Make Sure the Mask Fits Snugly to Your Face
A cloth mask should fit snugly to your face, covering your nose and mouth with no gaps. Note that any space between your face and the mask may be a potential spot for a virus to pass through.
Hey, You – Don't Forget to Stay Safe and Trendy
We haven't overcome the crisis yet, and we shouldn't stop being responsible citizens who care about other people. To inject a dose of positive atmosphere to this gray world, let's be safe AND trendy – pair your favorite cloth face mask with some of our fashion-forward pieces and leave your home with an extra touch of protection and style.